Superior Quality & 360° Rotation: The metal pole of the dust mop spray is sturdier and more durable than traditional spray mop refill, which will not get loose and broken; the 360° rotating mop head is ideal for eliminating the most stubborn dirt, oil stain, on your wall, windows, living room, ceiling, under furniture and even corners hard to reach, bring you a tidy environment.
Washable Pads & Extra Scraper: The soft, water absorption and durable microfiber spray mop pads prolong the lifespan of our mop, the mop cleaning pad can quickly switch to replace your wet or dry mop, besides, the multi-functional scraper is given to squeezing water on the spray mop replacement, dirt and stains on floor or tile, the side of the comb shape can remove the hair, which will make the cleaning job much easier.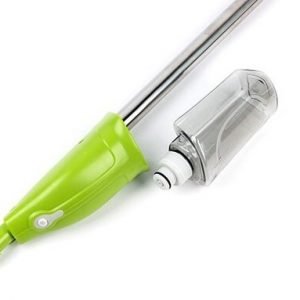 Refillable Water Bottle & Easy to Use: The mop spray floor is easy to use, no bending, no bucket, all you have to do is to press the convenient trigger on the handle and get the cold water mist you need, you can add different liquid into the mop spray bottle according to your requirements, spray uniformly for professional clean and care, but we suggest that don't put the strong acid liquid to the bottle.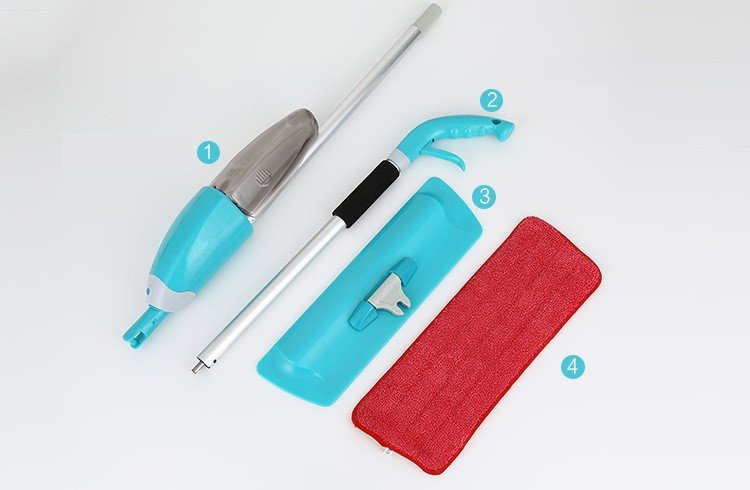 Features & Benefits:
★The spray covers the full width of the mop head, and the spray mist provides just enough moisture to clean your floors without damaging wood floors.
★The Thick microfiber cleaning pads use the magic of thousands of microfibers to absorb the smallest dirt and dust particles and can reach dirt cracks.
★The innovative one-touch release allows you to remove the spray bottle quickly and easily, save your time.
★The ergonomic handle gives you a comfortable grip to easily squeeze the trigger and control spray action.
We will take care of the of shipping. This is us saying thank you for your patronage.
You don't have to pay now. get the product first. This is how much we trust our products.
Order now and get your order between 1 – 3 days.
DON'T TAKE
OUR WORD FOR IT!
HERE IS WHAT OUR CUSTOMERS THINK!
They're great at cleaning my floors. These pads are very good they clean nicely, I'm still happy with my purchase.
I really like these and especially the microfiber pads. The microfiber does an amazing job of cleaning/shining floors. I have been cleaning my house with this and it is way faster than regular mops. I do use it for our floors and they look beautiful.
Works just as good as seen in the video, just be sure to change them out once they are completely wet. Having 4 for wet mopping is perfect.
CAUTION:
PLEASE ENSURE YOU ARE READY TO RECEIVE THIS ORDER BETWEEN 0 TO 3 DAYS AND NOT TRAVELING AROUND THIS PERIOD, EXCEPT SOMEONE WILL RECEIVE ON YOUR BEHALF. THIS IS BECAUSE MANY UNSERIOUS CUSTOMERS PLACE ORDERS AND ALLOW US TO SHIP, AT THE END AREN'T AVAILABLE TO RECEIVE GOODS. PLEASE FILL FORM BELOW IF YOU ARE FULLY READY.
WE APPRECIATE YOUR UNDERSTANDING.
Fill this form to place order for this product and get it delivered for free to you between in 0 – 3 days.